Bhagwan Nityanand is considered to fulfill anything and everything that a person wishes for in life, in a righteous way. It is an experience of all, that no one goes empty handed from His Great Pilgrimage.
Festival on Gurupornima Mahotsav
This programme will be Live Streaming on our official Youtube Channel at: Nityanand Samadhi Mandir, Ganeshpuri.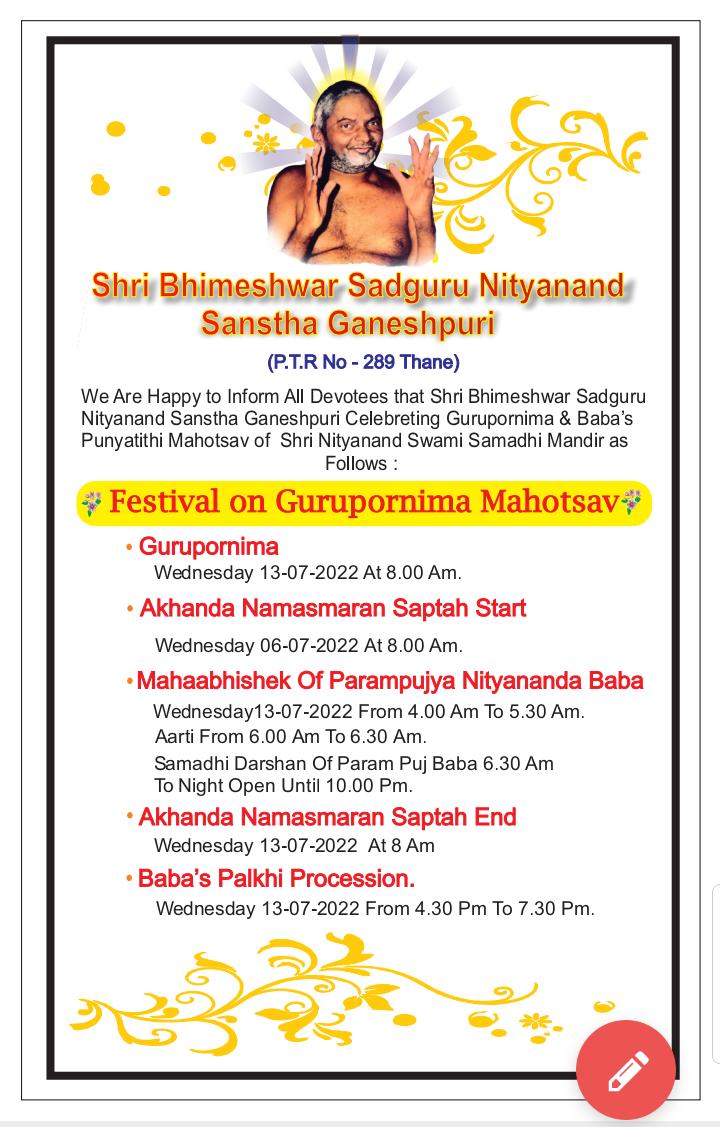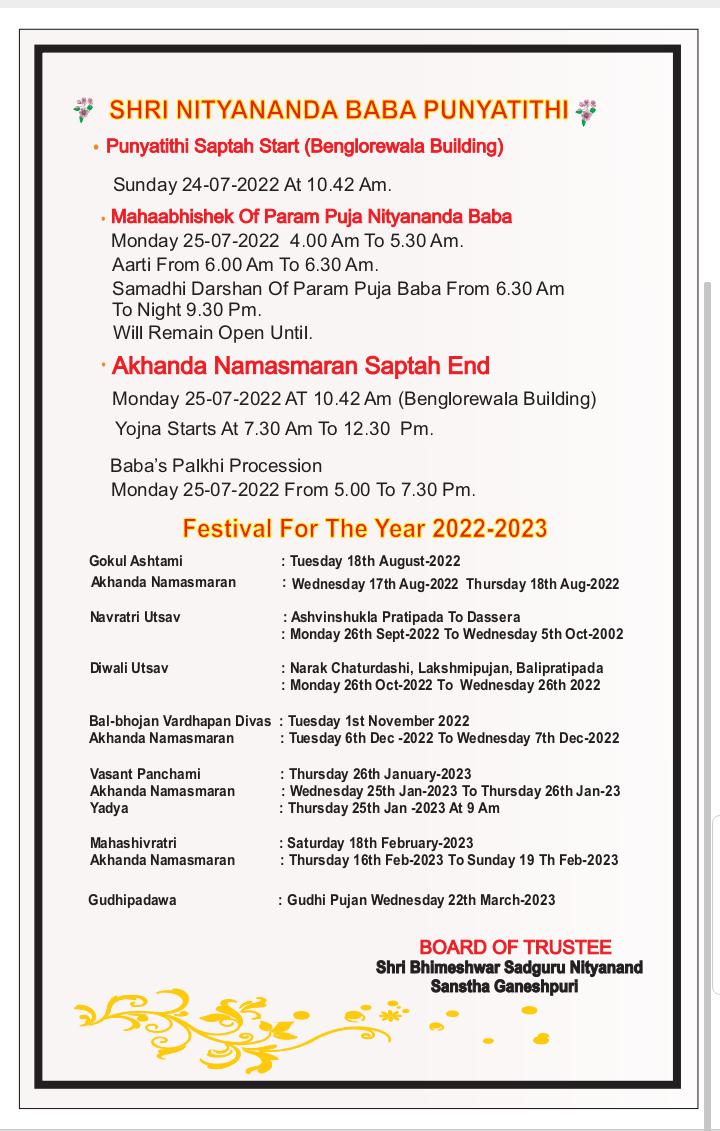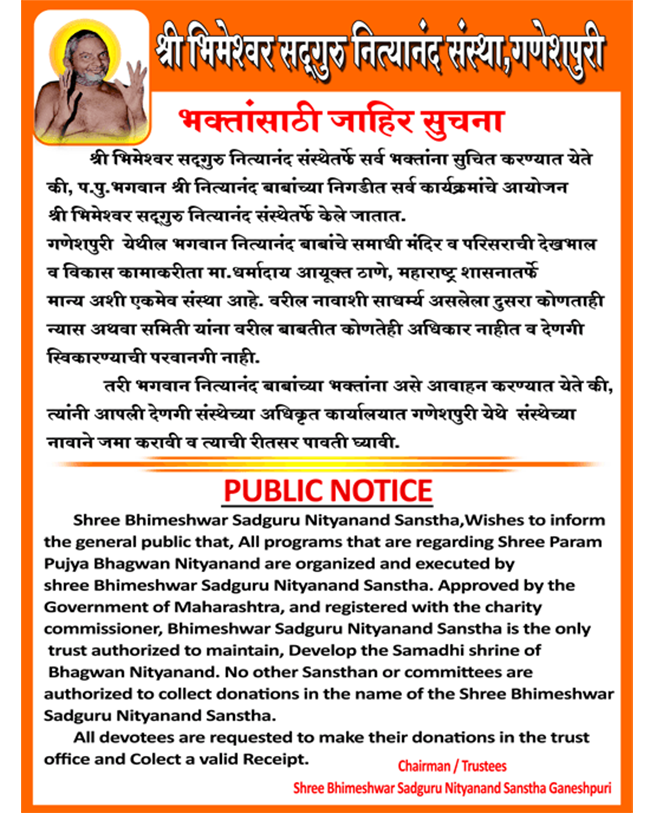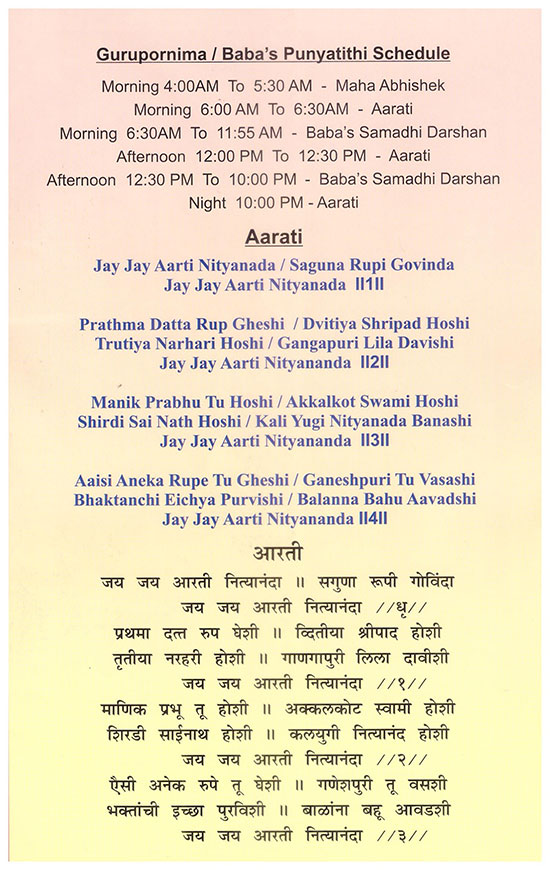 This is a Samadhi Sohla of the mother of Sadanand Maharaj.. Tungareshwar parvat... Trustee Sandhya Jadhav offering a Shawl and Sandals on half of Nityanand Trust.. Ganeshpuri